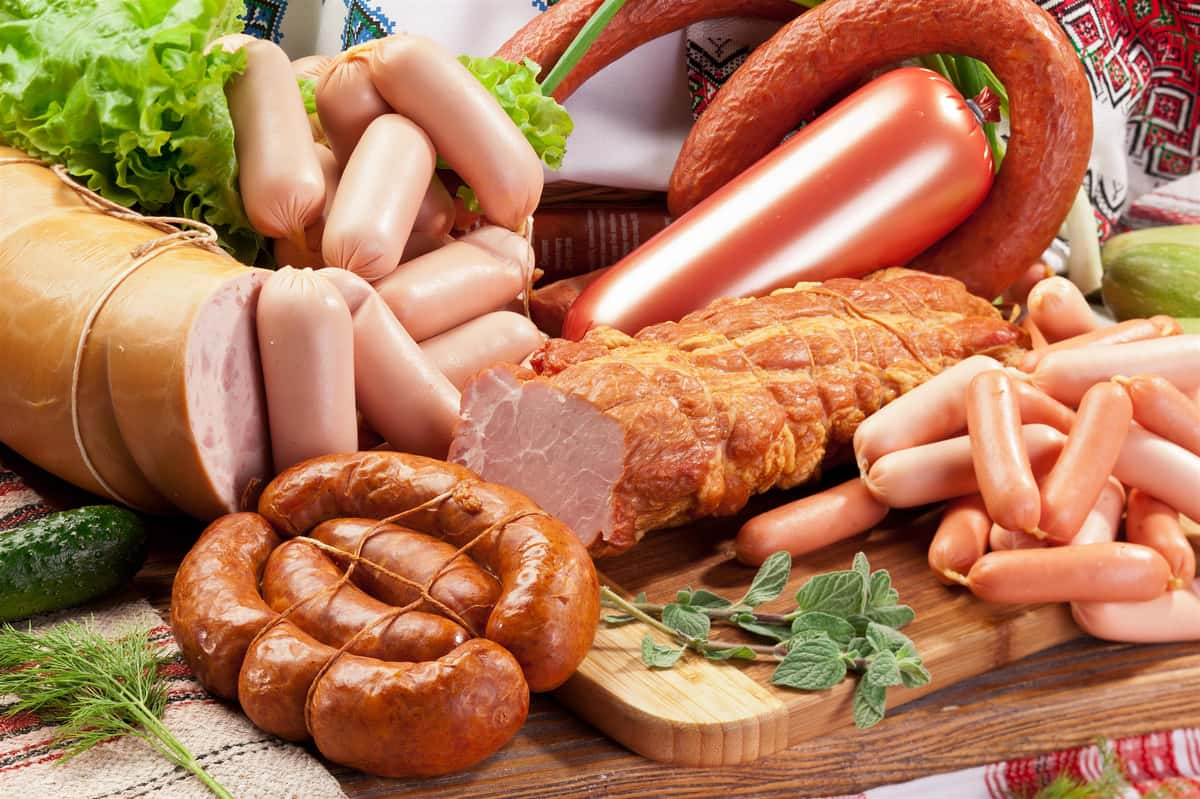 RECIPES
Red Beans & Rice
Ingredients:
1-2 lbs. German Sausage
3 cans kidney beans (un-drained)
1 large onion
1 cup ketchup
1/2 cup mustard
Directions:
Saute sausage in a deep skillet and drain off juices. Add onion and cook until clear. Add beans, ketchup and mustard. For added flavor, add a dash of hot sauce and Tony's seasoning. Stir. Cover and simmer until reduced by half.
Serve over rice.
Steamed Cabbage & Smoked Sausage
Ingredients:
2 lbs. smoked sausage
1 onion - chopped
carrots - sliced crosswise
red potatoes - cubed
1 head of cabbage
Directions:
Split sausage and place in the bottom of a large pot. Cover with water and simmer on medium to high heat for 15 minutes. Add vegetables. Cover and simmer until vegetables are tender
Chicken & Sausage Jambalaya
Ingredients:
3 bay leaves
1 tsp. salt
1 tsp. white pepper
1 tsp. dried thyme
2 tbsp. margarine
1 lb. smoked sausage, diced
1 1/2 lb. boneless chicken breast, cubed
12 oz. Chicken Stock
2 cans diced tomatoes
1 1/2 cups chopped onion
1 1/2 cups chopped celery
1 cup bell pepper
1 1/2 tsp. minced garlic
2 cups uncooked rice
Directions:
Melt margarine. Saute sausage 5 minutes. Add chicken and cook until slightly browned. Add spices, onions, celery, pepper and garlic. Cook 10 minutes stirring frequently. Add rice, stock and tomatoes. Cover and reduce heat. Cook 30-35 minutes.